calming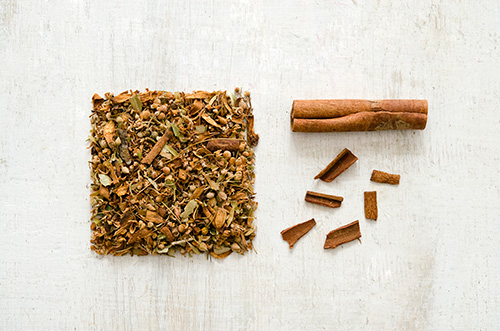 Au calme, au chaud
Calming, harmonizing… blissful
Cinnamon, Orange Blossom, Linden
Close your eyes and imagine a roaring fire, a moment to yourself… the reassuring scent of warm cinnamon and sweet orange blossom make you feel as if wrapped up in a cocoon.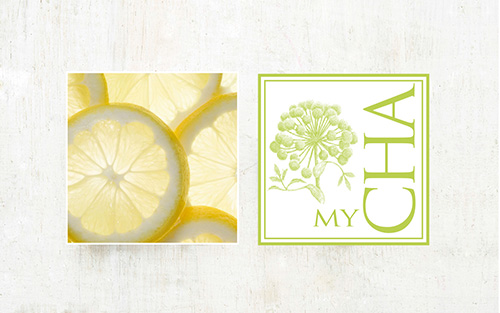 L'orangerie
Inside the orangery
Basil, Lemon peel, Orange blossom, Verbena
A sacred plant in the East, Basil promotes concentration and its essential oil helps fight anxiety. In a tea, we essentially enjoy its digestive qualities. Its sweet freshness blends with aromas of citrus in this very inspiring infusion.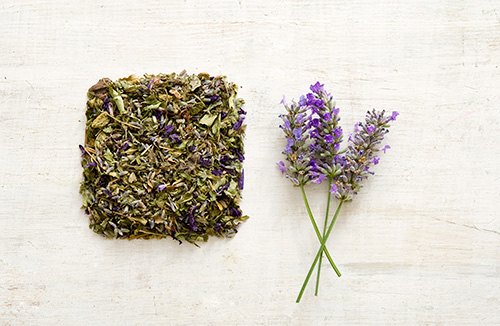 Blue Moon
Gently caressing you to sleep
Lavender, Melissa, Peppermint, Verbena, Mallow, Valerian
Inhale it and allow the lavender and verbena to relax you. Sweet after dinner thanks to Melissa… or as a cool drink on a summer afternoon with ice and fresh mint leaves.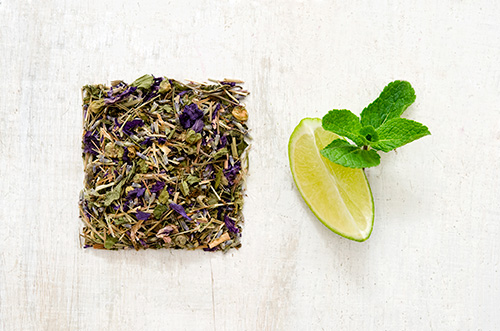 Full Moon
It's night, yet we don't sleep…
Lavender, Lemongrass, Peppermint, Mallow, Valerian
Refreshing, it has all the virtues of mint and lavender ... with a lemongrass zest… or be enjoyed as a delicious summer drink.